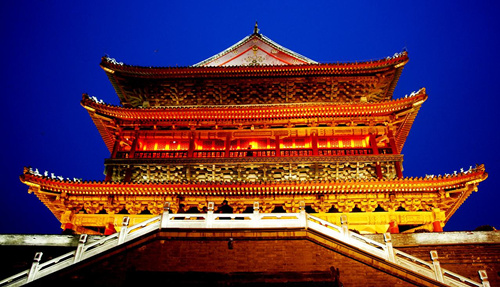 陕西位于中国内陆中心,是古丝绸之路的起点,中华民族及华夏文化的重要发祥地之一。
陕西立体交通四通八达,以西安为中心的"米"字型高铁网快速发展,高铁新枢纽基本形成,"长安号"货运班列纳入国家"中欧快线";高速公路通车总里程5279公里,居全国前列;国际客运航线57条,国际货运航线4条。共有高等院校108所,科研院所1000多个,科教综合实力居全国第三位。文化旅游资源得天独厚,兵马俑、黄帝陵等人文景观令人神往,华山、壶口瀑布等自然风光瑰丽雄奇。矿产资源在全国占据重要位置,煤、石油、天然气保有储量居全国前列。
2017年,陕西实现生产总值2.199万亿元,比上年增长8%,是近年来增长最快的一年。全年进出口总额2714.9亿元,实际利用外资59亿美元,为全省经济跃上新台阶提供了有力支撑。
目前,陕西正在聚力发展枢纽经济、门户经济、流动经济,大力发展以汽车、高端装备、电子信息等产业为重点的先进制造业,这将有效释放陕西巨大发展潜能,加快富民强省进程,也为海内外投资者创造更多的发展机会。
Shaanxi is located in the center of China's inland, is the starting point of the ancient Silk Road, the Chinese nation and one of the important birthplaces of Chinese culture.
With the rapid development of Xi'an-centered metre-shaped high-speed railway network, the new hub of high-speed railway has basically formed, and the freight train Chang'an has been brought into the national "Central European Express Line"; the total mileage of expressway traffic is 5279 kilometers, ranking the forefront of the country; 57 international passenger routes and 4 international shipping routes. There are 108 institutions of higher learning and more than 1000 scientific research institutes, and the comprehensive strength of science and education ranks third in China. Cultural tourism resources are unique, terracotta warriors and horses, Huangdi Mausoleum and other human landscape fascinating, Huashan, Hukou Waterfall and other natural scenery magnificent. Mineral resources occupy an important position in the whole country. The reserves of coal, oil and natural gas are among the highest in the country.
In 2017, Shaanxi's GDP reached 2.199 trillion yuan, an increase of 8% over the previous year. This is the fastest growth year in recent years. The total annual import and export value was 27.49 billion yuan, and the actual utilization of foreign capital amounted to 5.9 billion US dollars, providing a strong support for the province's economy to leap to a new level.
At present, Shaanxi is concentrating on the development of hub economy, portal economy and mobile economy, and vigorously developing advanced manufacturing industries focusing on automotive, high-end equipment, electronic information and other industries. This will effectively release the enormous development potential of Shaanxi, accelerate the process of enriching the people and strengthening the province, and create more development opportunities for investors at home and abroad.